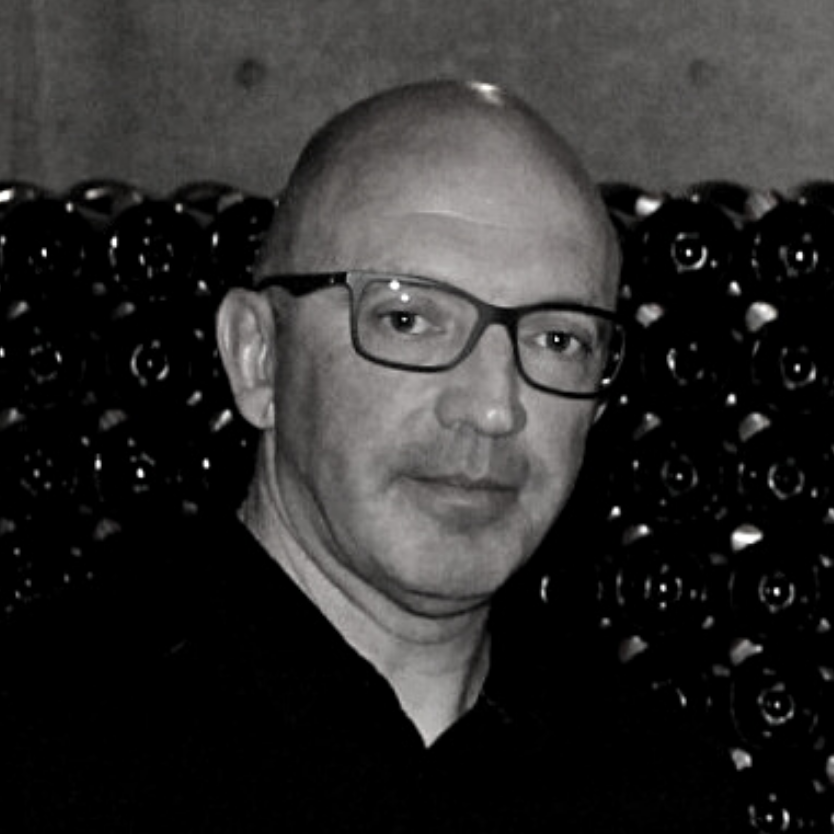 David Quatrevaux
Vigneron & co-gérant, EARL Jean-Marie Rigot / Winemaker & co-manager, EARL Jean-Marie Rigot
En 1991 en épousant Valérie, j'ai intégré une famille et une histoire de champagne dynamique et respectueuse : la maison de champagne J.M. Rigot
Notre vignoble est situé dans la Vallée de la Marne, essentiellement sur la rive droite. C'est sur ce sol argilo-calcaire que nos cépages s'épanouissent.
Le Meunier, star de la vallée, devient fruité et souple, le Pinot Noir trouve sa puissance et sa noblesse, tandis que le Chardonnay développe sa finesse et sa légèreté.
La totalité de notre récolte est pressurée et vinifiée par nos soins. Les vins sont élaborés en cuves inoxydables et fûts de chênes, puis sont vieillis plusieurs mois dans nos caves.
Authenticité et modernité, c'est ce qui fait toute la diversité de notre gamme !
Aujourd'hui, avec mon épouse nous transmettons notre savoir-faire et notre expérience à notre fils, Gauthier Quatrevaux, l'œnologue de la famille.
Et c'est ainsi que l'histoire de famille continue… depuis maintenant 3 générations.
In 1992, by marrying Valérie, I joined a family and a dynamic and respectful champagne story: the J.M. Rigot champagne house
Our vineyard is located in the Marne Valley, mainly on the right bank. It is on this clay-limestone soil that our grape varieties flourish.
The Meunier, star of the valley, becomes fruity and supple, the Pinot Noir finds its power and its nobility, while the Chardonnay develops its finesse and lightness.
Our entire harvest is pressed and vinified by us. The wines are made in stainless steel vats and oak barrels, then are aged for several months in our cellars.
Authenticity and modernity, this is what makes all the diversity of our range!
Today, with my wife, we pass on our know-how and our experience to our son, Gauthier Quatrevaux, the family oenologist.
And this is how the family story continues… for 3 generations now.